2008 Suzuki Equator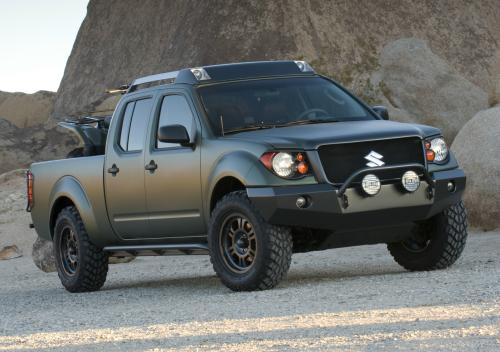 Brea, Calif., (December 11, 2007) – American Suzuki Motor Corporation today announced that its midsize pickup truck will be produced by Nissan North America, Inc. The truck will be based on Nissan's Frontier midsize pickup and built at the company's manufacturing facility in Smyrna, Tenn.
The Brea, Calif.-based Automotive Operations of American Suzuki Motor Corporation was founded in 1985 by parent company Suzuki Motor Corporation (SMC) and currently markets its vehicles in the United States through a network of approximately 500 automotive dealerships in 49 states. Based in Hamamatsu, Japan, SMC is a diversified worldwide automobile, motorcycle and outboard motor manufacturer with sales of more than two million new automobiles annually. Founded in 1909 and incorporated in 1920, SMC has operations in 187 countries
Production of the pickup truck will begin in the fall of 2008. The vehicle will be marketed solely by Suzuki in North America.
With so many cycle owners parking a pickup truck in their driveways, Suzuki is looking to cash in on that instant connection. Suzuki believes that buyers of Suzuki's motorcycles and ATVs will be attracted to a Suzuki-badged pickup to haul their toys with. The fastest way to do that, and save some money doing it, is to partner with someone who has already swallowed the significant development costs; so Suzuki has teamed up with Nissan and is using the Frontier as its entry in to the market.
Building the Equator in North America, on an existing truck platform, reduces Suzuki's design, development, and production costs and lets the Japanese manufacturer avoid the so-called 'Chicken Tax' that slaps a 25% tariff on pickups imported into the U.S. that are built overseas.
The Equator will be offered in extended and crew cab configurations, with both rear- and four-wheel drive. The base engine is a 2.5-liter, 152-horsepower I-4, and the top offering is a much more potent 4.0-liter, 261-horsepower V-6. Both engines can be matched to a five-speed automatic transmission, although only the four-cylinder is available with a manual shifter.
The bed employs the Nissan rail system, making it easy to add bed accessories, or cinch down a load. Crew cab models can be had with a roof rack.
The Equator features a unique front-end appearance, though the rest of the truck, from features to hardware, carries over from the Frontier. For truck buyers, the Equator offers a fresh mid-sized pickup truck alternative, with all the virtues of the Frontier plus a longer warranty. There is added appeal for those who own a Suzuki dirt bike or ATV and need a trail-ready truck.
The vehicles will go on sale in fall 2009.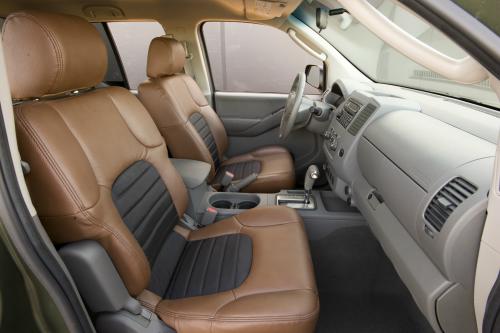 Equator Interior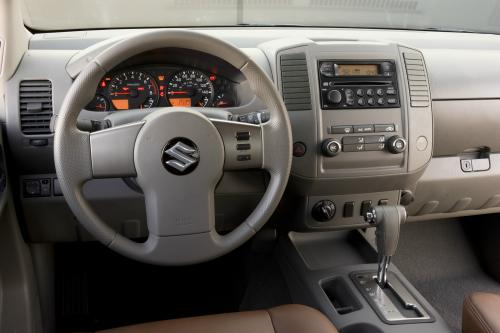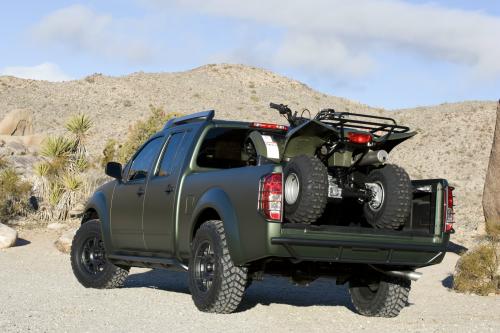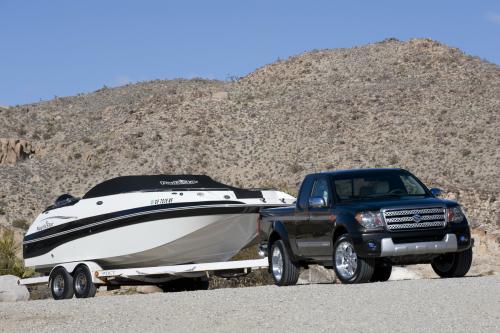 Equator Quay (pronounced Key)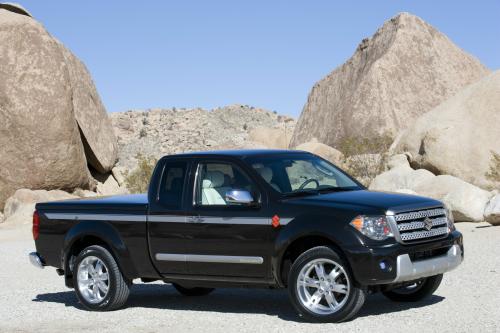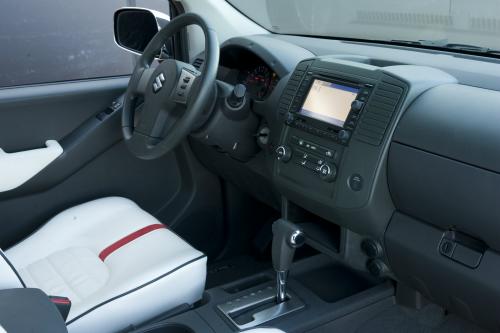 Equator Quay Interior