Geo Tracker / Sidekick Strut Spacer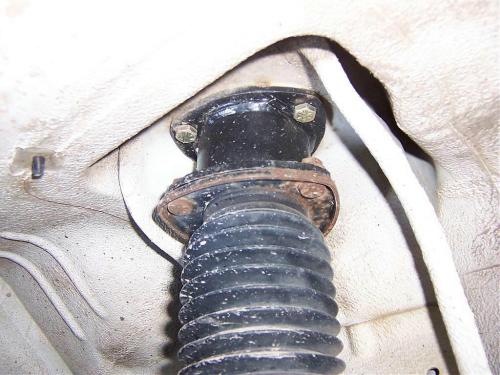 Homemade strut spacer bolted to the top of a Geo Tracker strut
A strut spacer won't provide you with any suspension lift.
In stock form, the control arm hits the bump stop with 2-inches of strut travel left. Adding the spacer brings the top of the strut down, and allows all the struts travel to be used.
If you're adding taller coils, or a coil spacer, you'll also need a spacer to lower your strut.
Making Your Strut Spacer:
If you (or a friend) can weld, then you can make your own strut spacer.
To do so, you'll need (4) 2-1/4-inch exhaust flanges. You can find these in 1/4″ – 1/2″ thickness. Use the thickest ones you can find. The thicker they are the less likely they are to bend.
You'll need some steel tubing with an outside diameter large enough that it will sit on the flange, and not slide through the exhaust hole. Refrain from going to the hardware store and buying any kind of plumbing pipe. Go to your local steel or welding supply and get steel tubing.
Cut the tubing to length you need for your spacer taking in to account the thickness of your exhaust flanges. So if you have (2) 1/2-inch flanges (one on top and one on the bottom), and you want a 2-inch spacer, you'll need a 1-1/2 inch piece of tubing.
Most people make these 2-inches tall. You really can't lift the front of your Geo Tracker more than 2-inches without using brackets to lower the suspension mounting points. So the question becomes, if you add a 2-inch suspension lift, do you make a 2-inch strut spacer, or make it a little longer (3-inches?) since the stock suspension has 2-inches of strut travel not being used? If you've accounted for this in your build, send us your feedback.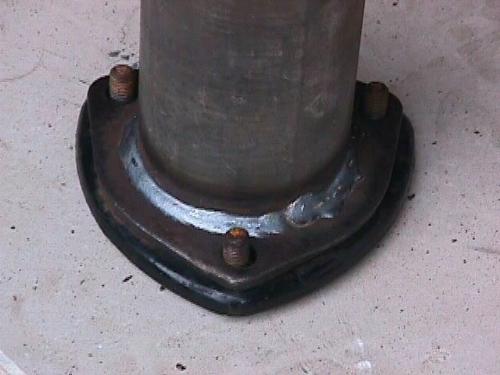 (Exhaust flange welded to steel tubing sitting on top of a factory strut mount)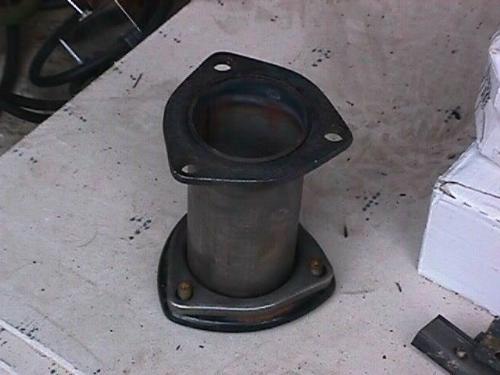 (Making a 4-inch spacer to go with a custom lift with drop brackets)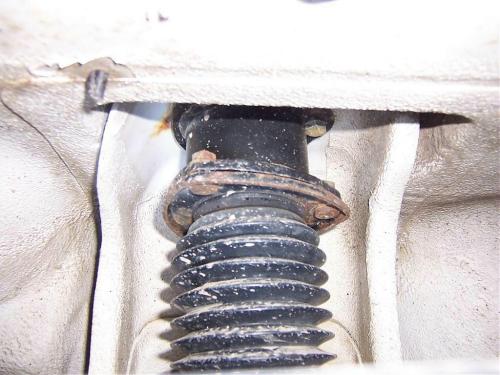 (Homemade strut spacer bolted to the top of a Geo Tracker strut)
Installing Your Spacer:
You'll need to remove your stock struts. Click HERE for information on how to do that.
If your exhaust flange is to thick, you may need to cut the studs off of your strut mounts, punch them out with a hammer and punch, and replace them with longer Grade 8 hardware (M8x1.25 bolts).
Bolt your strut mount to your new strut spacer using the factory hardware, or Grade 8 bolts (M8x1.25 bolts).
Bolt the spacer back in to the fender well with grade 8 hardware.