Lifting The Front Of A Sidekick / Tracker With Ford Explorer/Ranger Coil Springs
NOTE: You should also check out our Coil Spring Rating Page
There are a few methods for lifting the front of a Geo Tracker. This method involves using coil springs from a Ford Explorer. You can probably use the coil springs from a 1990-1997 extended cab Ranger as well. The Explorer coil springs have reported to give 2-inch to 2-1/2 inches of front lift.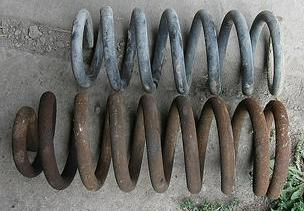 The photo above shows the difference between the Geo Tracker coil spring (top) and the Ford Explorer coil spring (bottom).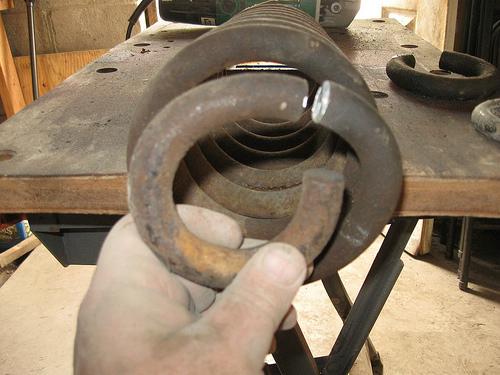 The pig tail needs to be cut off of the bottom of the Explorer spring. This end will now be the top end and go in to the upper mount over the bump stop.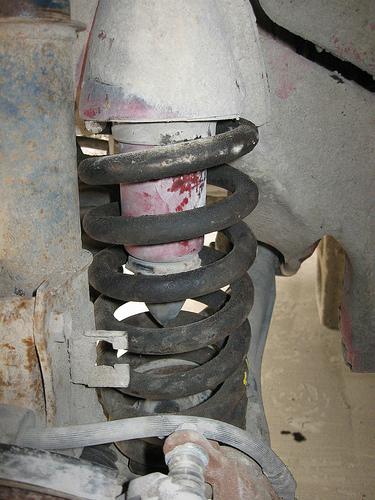 You'll Need Strut Spacers:
There are a few different methods for creating strut spacers. You'll need to a 2-inch strut spacer if you do a 2-inch coil spring lift. Check the Tech Library for articles on strut spacers
How To Remove The Coil Springs:
Need instruction on how to remove your coil springs? Click HERE.