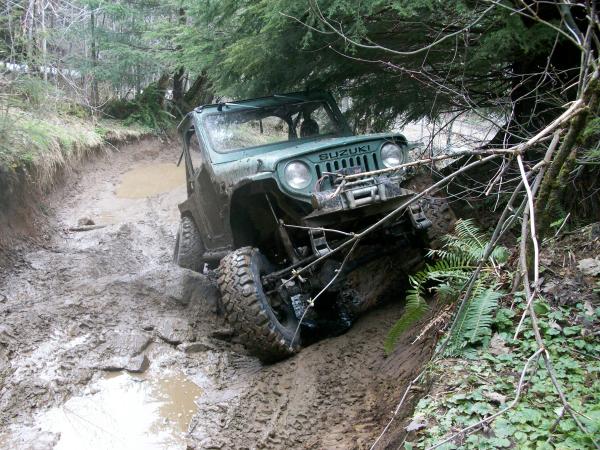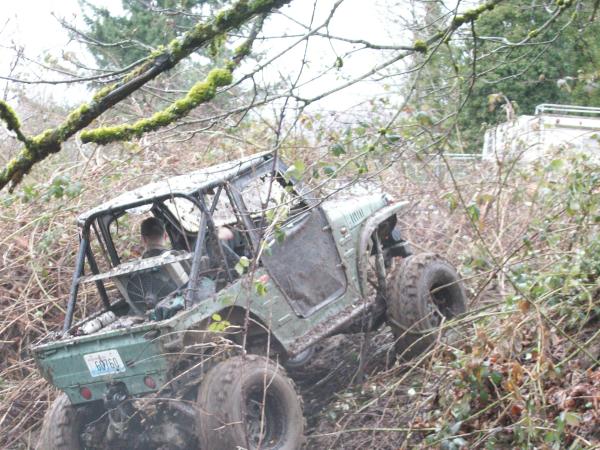 Owner: Derek Course
Location: Puyallup, Washington
Vehicle: 1972 Suzuki LJ20 open
Engine/Transmission: 1997 Mazda 2.3L with 5-speed
Transfercase: 1987 Samurai t-case with TG 6.5:1 gears, custom 3-point mount system
Axles:
Front: 1987 Samurai with stock 3.73:1 gears, lock right locker, TT Double tough axles/birfs, CC Highsteer, fully trussed from ball to ball, Knuckle ball gussets, diff guard.
Rear: 1987 Samurai welded 3.73:1 gears, stock axles, trussed, homebuilt rear discs.
Suspension: Front, 1970s era Datsun rear leafs, outboarded to near Samurai width, SPOA, custom boomerang shackles, Rear, 1/4 elliptical with ranger leafs, triangulated 4-link.
Tires/Wheels: 34×10.50×15 Super Swamper LTB's on 2.5 backspaced 15×8″ black Rockcrawler wheels
Other: 8000# winch, Toyota IFS P/S box, Rear mounted aluminum radiator, 12 gallon fuel cell, rock and roof sliders and cage, manual windshield wipers…