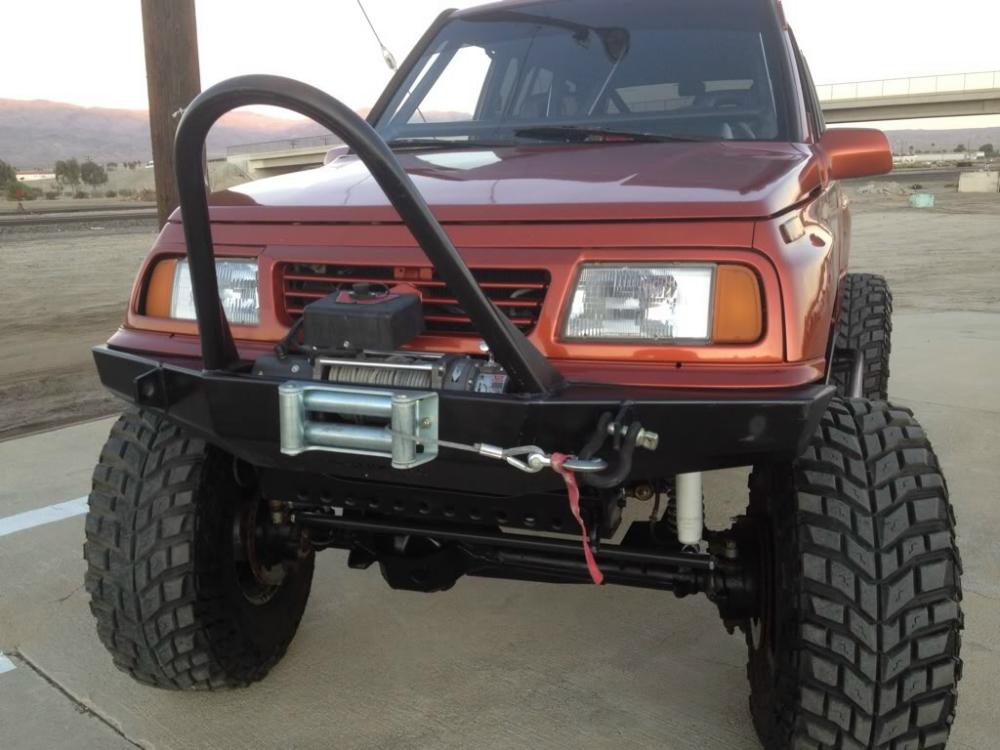 Here's an off-road rig that can take the whole family on an off-road adventure!
This 1995 Suzuki Sidekick has been built with a Trail Tough Trail Slayer Kit and trussed Toyota Axles. According to Trail Tough:
Turn your 4 Door Suzuki Sidekick or GeoTracker into a serious off-road machine! 40" of articulation and great handling characteristics! We hate to admit it but these rigs are out-performing even the "bad boy" Samurai's. Because this kit takes advantage of the superior strength of Toyota axles, your Sidekick, Tracker, or X-90 becomes an extremely durable, reliable TRAIL SLAYER!!!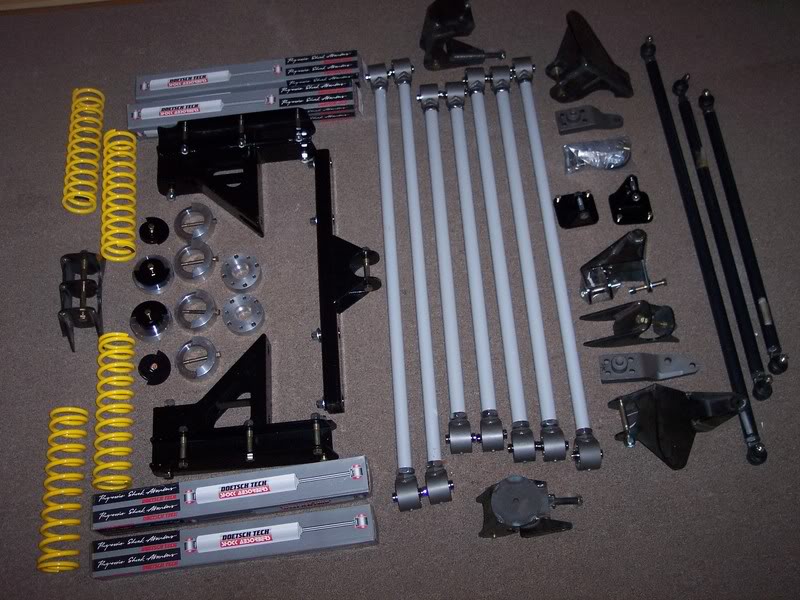 The Toyota axles were fitted with 5.38 gears with a Detroit Locker in the front, and a spool in the rear. Power comes from a 1.6L 16 valve engine that's backed by a 5-speed manual transmission. The transmission sends the power to a manual transfer case with 6.1 gears.
The Sidekick rides on 35-inch Mickey Thompson Baja Claws with OMF Performance Beadlocks.
A Warn winch sits in a custom front bumper that also has a stinger (the large hoop) to protect the Sidekick from tipping forward after a steep dismount.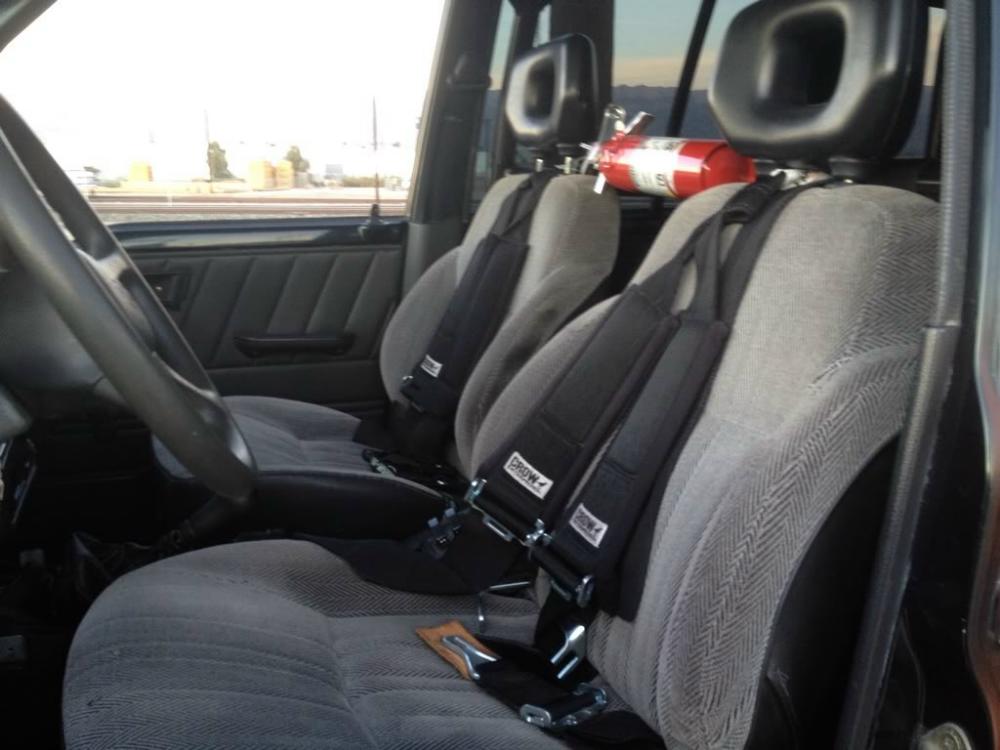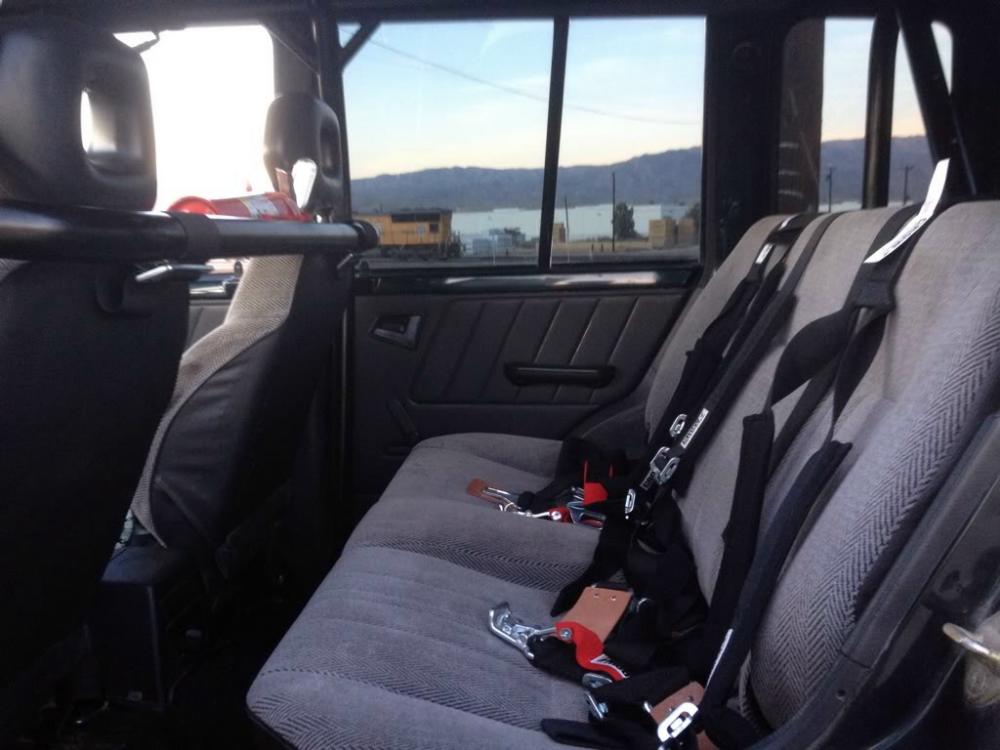 The occupants are protected on the inside by a custom roll cage and 5-point crow harness's.
This is a vehicle that's meant to take the family out for a fun trip on the trail, get them back home safely, and even keep them cool with the A/C on.
Specifications:
1.6L 16 Valve Engine
5-Speed manual with Centerforce heavy duty clutch
6.1 Transfer case gears
Toyota Axles w/ truss's
5.38 Gears
Detroit Locker up front & spool in the rear
Trail Tough Trail Slayer Kit Front & Rear
Dual rotors up front
OMF Performance beadlocks
Mickey Thompson 35-inch Baja Claws
Warn winch
Custom front Winch bumper w/ hooks
Custom complete roll cage throughout the entire truck
5-Point crow harness's all 5-seats
Power steering
A/C & heat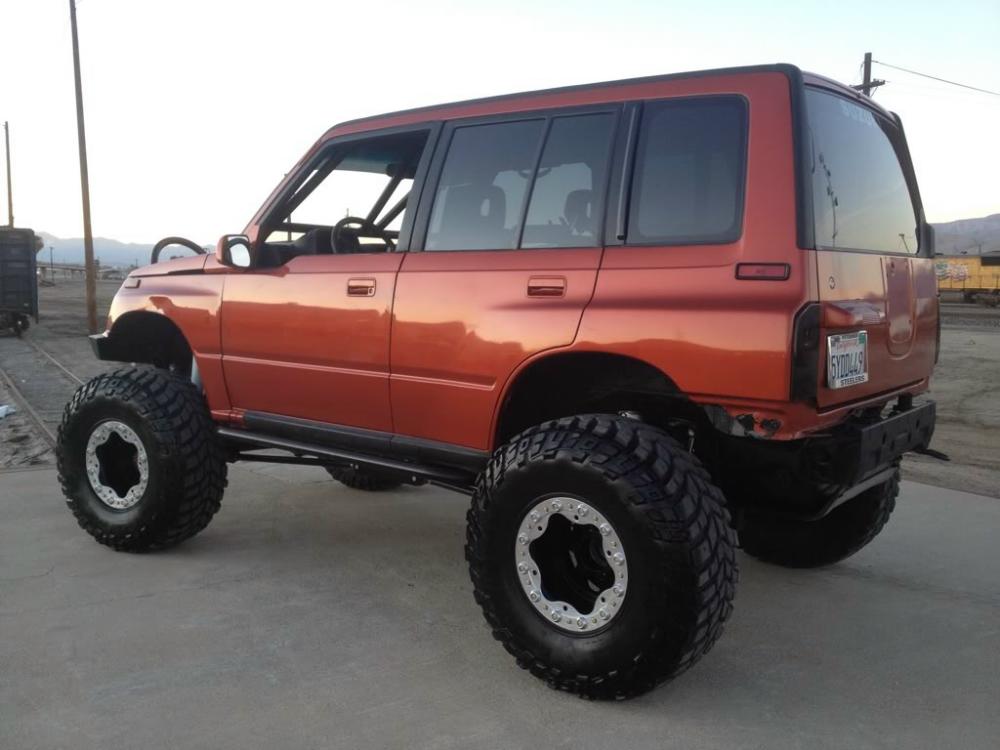 Photos:
Click the photos to enlarge – click the arrows to load more.
Tags: 1995 Sidekick Crawler