If you've done much wheeling in the northwest, been to the Northwest Overland Rally, or been to Overland Expo West, then you've probably spotted this 1995 Suzuki Sidekick.
This great little expedition vehicle features:
2-Inch BDS lift springs

OME shocks/struts

Lockright rear locker

Aftermarket 4×4 front skid plate

Shrockworks front bumper

WARN M8000 winch w/Custom Splice fairlead and Factor 55 thimble

WARN WL LED spot lights

WARN WXT-S halogen spots (rear)

WARN Premium Hubs

Calmini roof rails with Thule crossbars and BajaRack Mule Basket with ARB 1250 awning

15×7 steel wheels

235/75/15 Kumho KL71 Road Venture MT tires

Vitara Safari Snorkel

Hardtop

ARB wiring kit for Fridge/Freezer (we remove the back seat to get it in)
The Trailer:
The trailer is a Dinoot trailer. The trailer was modified and lifted by flipping the axles (mounting the axles under the leaf springs instead of above them). Then 5 on 4.5 to 5 on 5.5 wheel adapters/spacers were used to mount the same tire and wheel combination that's used on the Sidekick. This allows the spare tire to be used on either the Sidekick, or the trailer. Since the Dinoot now had larger tires, the fender flares were replaced with Bushwacker Pocket Style Fender Flares for the Wrangler TJ (1997-2006) with 4.25″ of coverage. The trailer was equipped with a Cascadia Vehicle Tents (also known as CVT) Mt. Bailey roof top tent (RTT).
More Photos: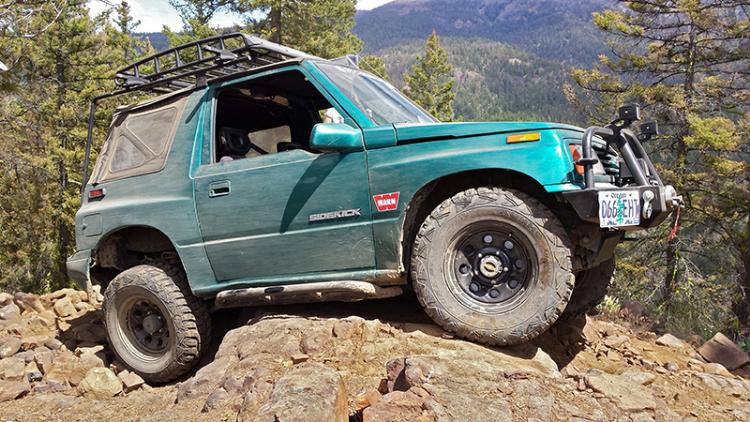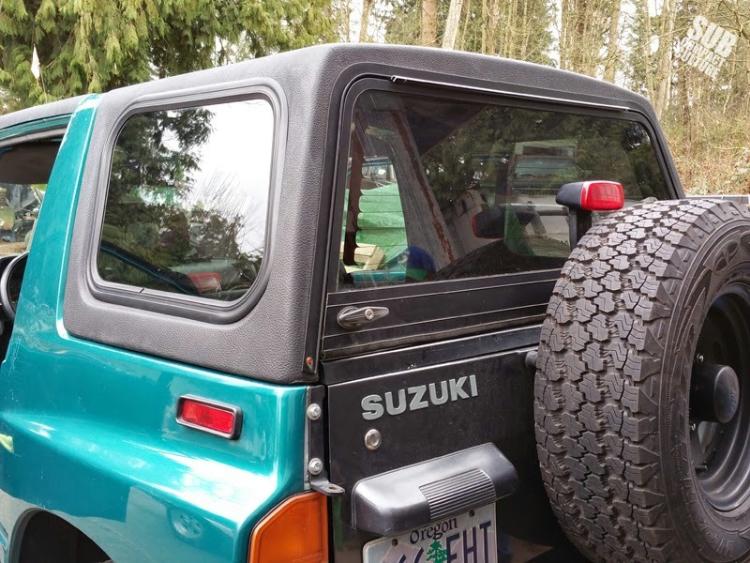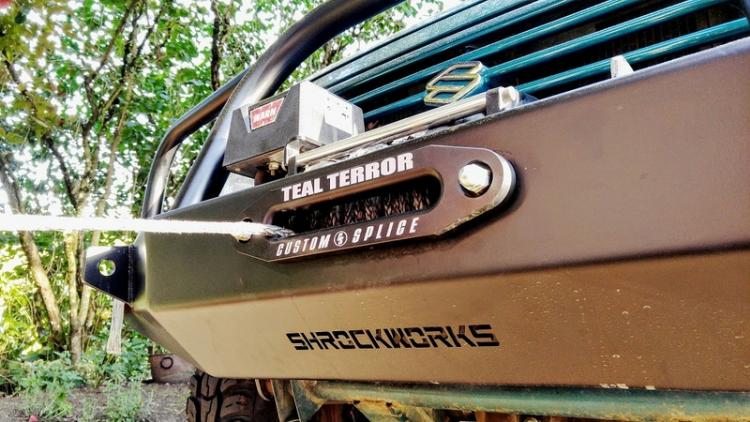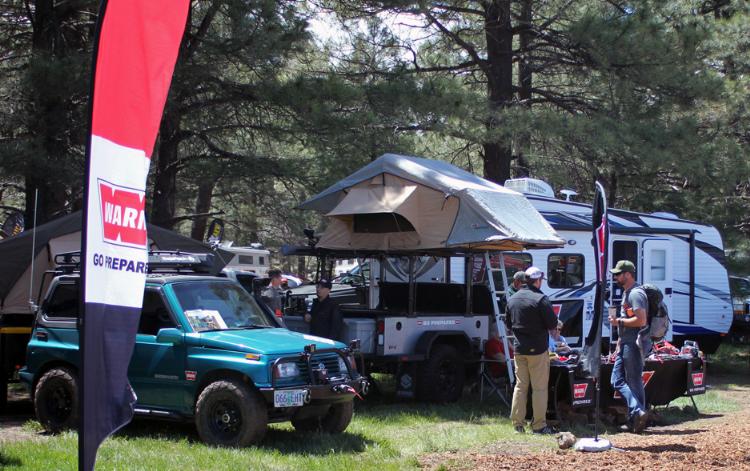 (The Teal Terror was on display in the Warn Industries booth at Overland Expo 2016)